At Barefoot, we're all about family dinners made simple. That's why we've created this One-Pot Pasta recipe to be both tasty and easy! Its delicious combination of pasta, pancetta and peas, with hints of lemon and mint, is sure to leave satisfied smiles all around the dinner table. Perfect for your next summer BBQ or a candlelit dinner, it's a meal that makes every occasion toe-rrific.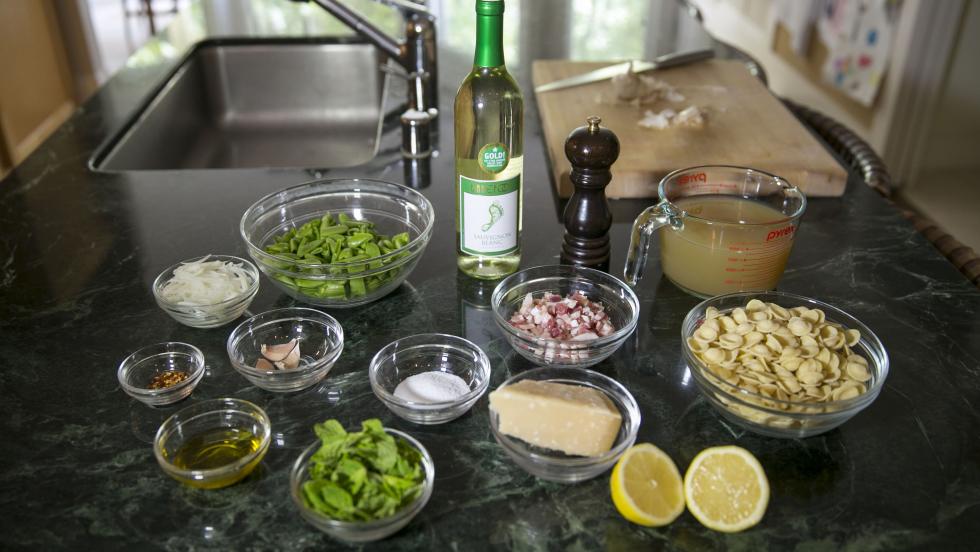 Step One
Gather all your ingredients and get ready for a savory adventure.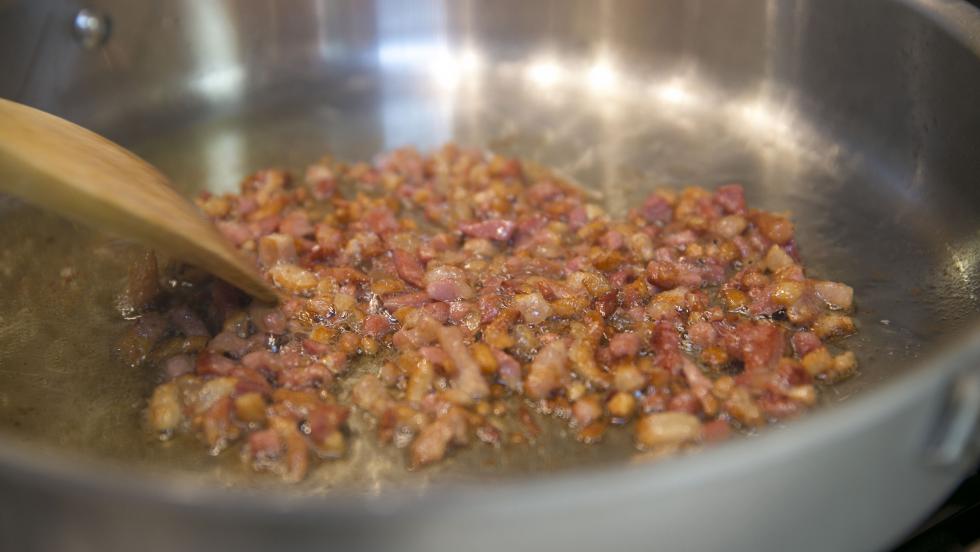 Step Two
In your straight-sided skillet, cook the pancetta in a tablespoon of oil over medium heat for about five minutes or until golden and crisp. Remove the pancetta, leaving only 2 tablespoons of fat in the pan and discarding the rest.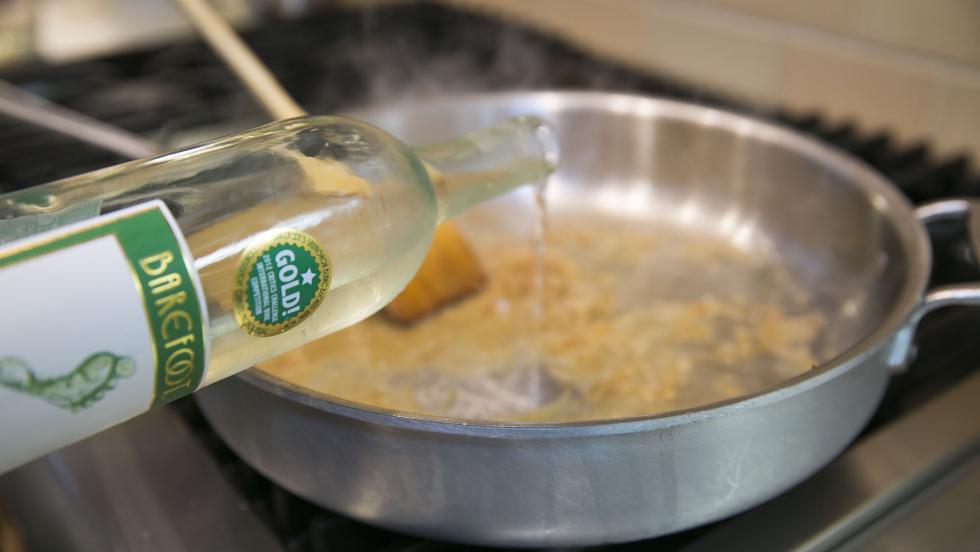 Step Three
Using that fat, heat the sliced onions for two minutes on medium-high heat. Introduce the garlic for only 30 seconds before adding Barefoot Sauvignon Blanc and cook for one minute (you might as well pour yourself a glass as well!). Add the broth, pepper flakes, 1/2 teaspooon of salt and some grinds of pepper, then bring it all to a boil.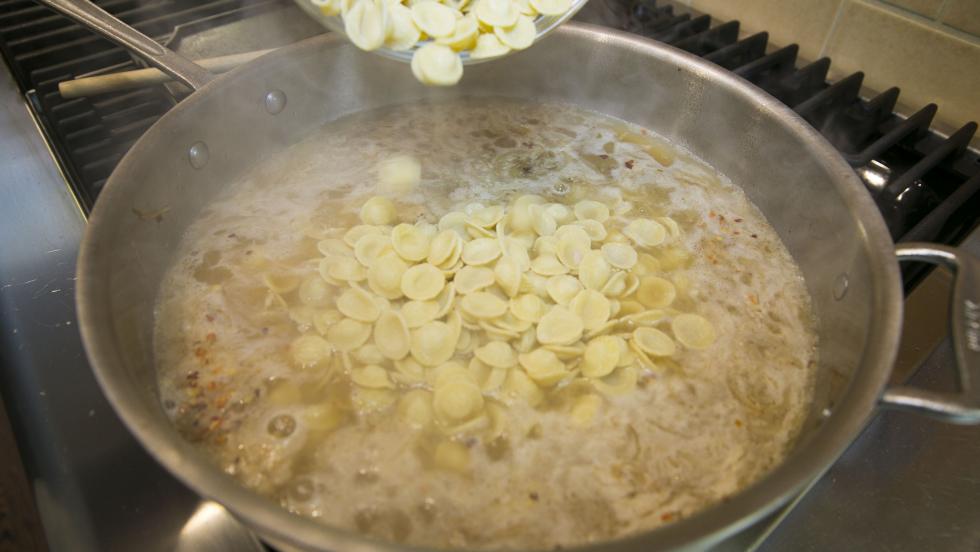 Step Four
Lower the heat to a simmer, stir in the pasta, cover and let the ingredients mix together for 9 minutes. Uncover, add the peas and cook until the liquid turns into a sauce (about 3-5 minutes). The pasta should be al dente (cooked but firm) and the peas should have a crunch to them.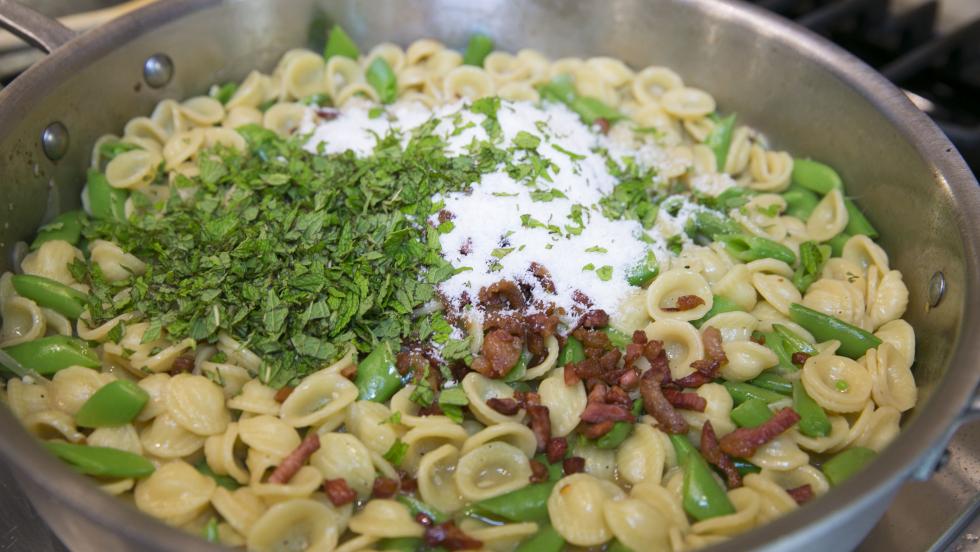 Step Five
Finally, remove from heat, add the pancetta, half cup of cheese, lemon zest and juice, a tablespoon of oil and the mint. Stir together and add salt and pepper as needed.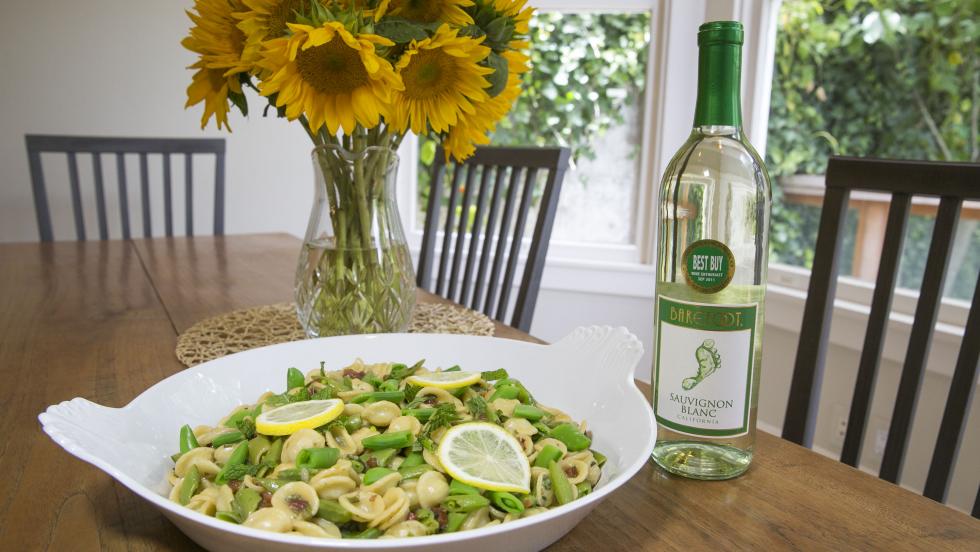 Step Six
Buon Appetito! Add whatever garnishes you like (lemon slices, a couple extra sprigs of mint, a sprinkling of Parmesan) and let your taste buds transport you to Italia!
Jun 19, 2014